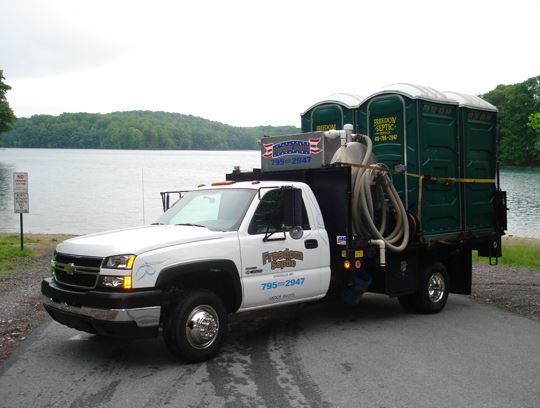 When you gotta go, you gotta go. Since construction workers aren't going to be able to "hold it all day" on their jobs anytime soon, it makes sense to have portable restrooms at construction sites.
One of the main reasons to have portable restrooms on-site is convenience. Workers can use them anytime, day or night. They don't have to go off-site to look for a restroom that may or may not be open. Having on-site restrooms helps make crews more productive, saving time. They also let workers know they're cared for, rather than forgotten. After all, everybody poops. It's nice to know there's a place to go that's nearby and always available should the need arise.
Furthermore, consider that having portable restrooms means workers don't have to bother area businesses and organizations asking to use their restrooms. Not having "their own" restrooms to use can put workers in an awkward position. The same thing goes for clients the construction workers are actually working for– they already have several people using their restrooms, and would most likely prefer not to share their restrooms with a large number of construction workers.
Basically, it's the good and decent thing to do. Portable toilets for construction sites should be the norm. They're even recommended by OSHA, especially when workers have no access to water or sewer lines for 72 hours or more.
Rent portable toilets from Freedom Septic Service to make things more comfortable and convenient for construction workers when they arrive onsite. Freedom Septic Service serves the City of Baltimore as well as several Maryland counties, including Carroll, Howard, Frederick and more.
Portable toilet rentals include a once-a-week cleaning– and more if requested. Freedom Septic Service also offers trailer hook-ups for water and sewage for construction trailers. Please call 410-795-2947 to discuss your needs today.