Many would agree that we take our clean water for granted sometimes and it's easy to do because we are used to having it right at our disposal. However, it takes a lot of energy—and money—to ensure that our water stays clean and usable.
Keep reading to learn how to be more efficient at home and reduce your water bill!
Don't let the water run with no purpose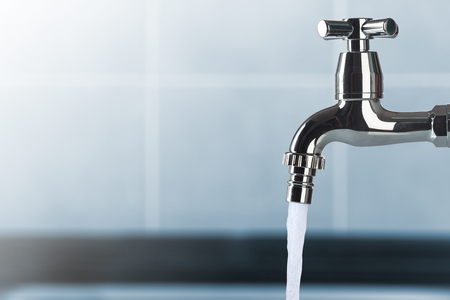 We'll start simple with just remembering to turn your faucets off. We know that sometimes you just get into a routine with washing the dishes or brushing your teeth and let your faucet run without a second thought. However, these simple situations are some of the biggest culprits of wasted water.
If you make this little change, you'll have the ability to shave hundreds of gallons off your monthly water consumption.
Lessen the load of water while doing your laundry
We know that you're just dying to throw your next load of laundry into the washer but wait until that load is a full one!
It's a huge waste to run your washing machine without having enough to wash, so try to be patient and wash full loads. Also, be sure you adjust the water level size to the size of your load!
Revamp your toilet and shower situation
Toilets account for approximately 30 percent of indoor water consumption in the average home. So instead of watching countless ounces go to waste and in turn, watch your water bill rise, think about investing in a higher-efficiency toilet. These newer models use 1.6 gallons of water or less compared to the more traditional 3.5- to 5-gallon toilets.
That goes for your shower head, as well! New and innovative technology can actually reduce the water that flows through your shower head, effectively reducing the amount of water then flowing in to your septic system.
With these tips in mind, you'll not only lessen your water consumption and reduce your costs per month, but you'll also reduce septic issues! However, if you do come across something to big to tackle, call the team at Freedom Septic Services.
We're standing by, ready to help with all of your septic cleaning and pumping needs. Give us a call at 410-795-2947 today to learn more!